Bowen Sports Performance Coaches
The Bowen Sports Performance team is a top-notch group of coaches and instructors who are dedicated to help everyone, in every body, maximize the potential of the inner athlete.
Bart Bowen
Bart's extensive professional cycling experience gave him insight into the elite world of cycling science. He was coached by leading exercise physiologists with cutting-edge training and testing techniques. With that influence, the transition from professional athlete to high-level coach was natural for Bart, and he began helping other athletes achieve their goals by creating dynamic and effective training programs. In 1994, Bart coached two masters athletes to four medals in the Pan American Games in Cuba.
Since then, Bart has coached hundreds of athletes, from juniors and newbie adults to Olympians. Applying current technology in all he does, Bart also does state-of-the-art bicycle fitting using the RETUL system and fits Cyclesoles.
---
Brig Brandt – Level 1 USA Cycling Coach
Brig began his cycling career at age 13 and has raced ever since. Initially he focused on mountain bike racing, but after moving to Austin to attend the University of Texas he began road racing. After relocating to the Northwest he branched into cyclocross as well. His interest in coaching began after following a structured training program for the first time; in one season he progressed from Expert to Professional and finished the year with a 13th place finish at Mountain Bike Nationals. He's currently a category 2 road racer and professional mountain bike racer balancing training with "the real world." He's finished on the podium in events ranging from criteriums to marathon mountain bike races.
Brig is a USA Cycling level 1 and power certified coach who has earned USA Cycling's "Coach with Distinction" the last two years for his commitment to continuing education. He has had the pleasure of coaching multiple Masters National champions as well as elite athletes to podium finishes at their National Championship events. He believes that any athlete, even those with limited time, can see significant improvement with focused training.
He is available to coach road, cyclocross and mountain bike racers.
---
Matt Lieto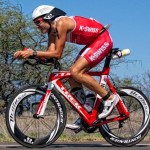 Matt Lieto is a professional triathlete who has lived and trained in Bend since 2004. He is currently racing in the Ironman circuit and is proving himself as one of the strongest cyclists in the sport. Matt had quite a different journey to competitive athletics, however, as 11 years ago he was 250 pounds and quite unfit. He found his way out of obesity and paved a road to being a professional athlete. This is what makes Matt and his coaching unique- he is familiar with what it takes to be a top finisher in Ironman races, but he also knows how to get rid of those excess pounds and be a first time participant in endurance athletics.
---
Max King
Max draws on coaching knowledge gained from 15 years of competitive running experience and some of the sports most prominent coaches, including Jerry Smith, Frank Gagliano, and Mike Manley. Max recently competed in the US Olympic Trials in the 3000m Steeplechase. He has been ranked in the top five in the US at multiple distances in USATF National Championships including selection to three World Championship teams. Specializing in running distances from 1500m to ultra-marathons, coaching programs can be tailored to fit each athlete based on his or her need. He also has several years of multisport experience though adventure racing and off-road triathlons.
Max has a degree in Chemical Engineering from Cornell University where he ran Cross Country, Indoor and Outdoor Track.
Joanne Stevens Eastwood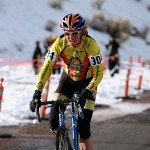 Joanne Stevens Eastwood coaching knowledge pulls from 20 years of competitive cycling, triathlon adventure racing and cyclo-cross experience. Joanne is an USA Triathlon Level 1, ITCA (International Triathlon Coaching Association) certified Coach as well as a Certified Personal Trainer. Her greatest enjoyment is working with beginner to intermediate athletes as well as the joy that comes from working with youth athletes.
"I remember my first triathlon," says Joanne. "I was 24 years old, living in Massachusetts, working a full day, barely training at all, soon to be married and partying like I was still in college. As a dare, a couple of friends jokingly urged me to try to do a triathlon. Having never run, or even ridden a bike since I was a kid, but I was a swimmer and I would never back down from the challenge. I finished the race second to last, but I knew I could do better. I returned to that same triathlon a year later and won first overall woman. That is what I try to impart to my beginner athletes, the knowledge that they, too, can do better."
Joanne can be reached directly at jleastwood@hotmail.com or 541.848.3691.