We are now offering a complete schedule of our popular Indoor Cycling Classes, with morning, midday, evening and weekend classes available. While we finish the construction on our new building, we are holding the classes at the new InMotion Training Studio located at 1279 NE 2nd Street in Bend. Book online or call us at 541.977.1321 to reserve your spot.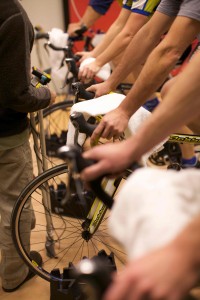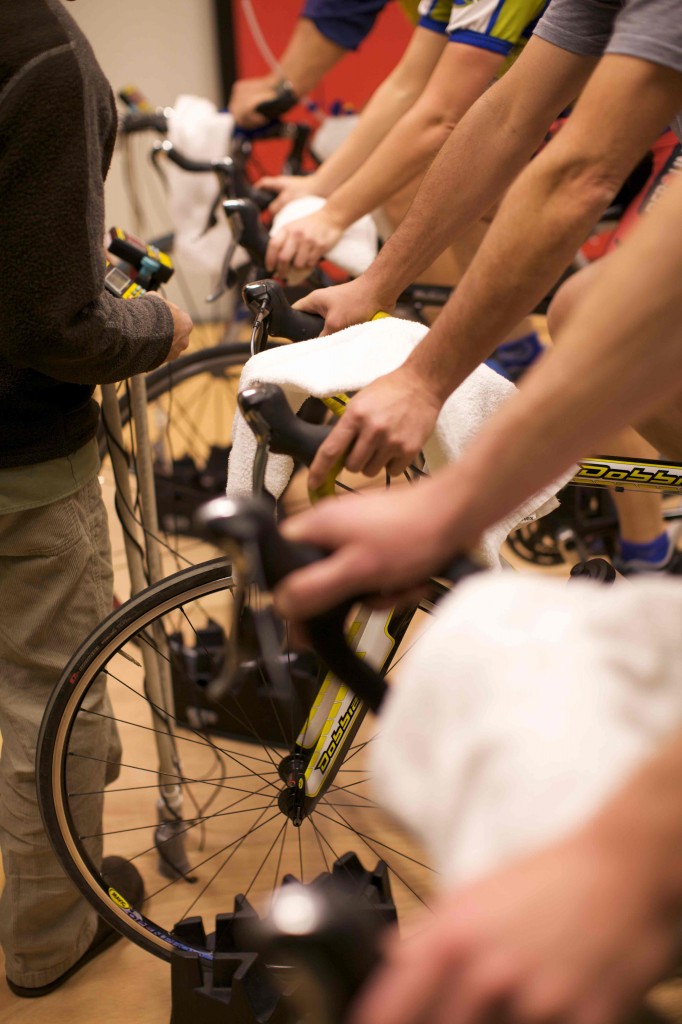 We can accommodate six riders per class, and there are showers, towels and water available. Unfortunately, we can not offer bicycle concierge storage service.
Our weekend classes are longer than our weekday classes, but still only 15 points each. Saturday's 75-minute class begins at 8 a.m., and we are again offering our Endurance Indoor Cycling Class on Sunday mornings from 8 to 11 a.m. You may do any part–or all–of this class, which provides you with a great endurance workout on a simulated course.
This is not a "spinning class." Our Indoor Cycling Classes benefit riders of all abilities. Because our workouts are personalized, you get an individualized workout in a motivating group setting. Additionally, you get to ride your own bicycle on our CompuTrainers, which makes you more comfortable during class and also insures that all your hard work inside translates directly to your rides outside. Book online here.
Winter 2014 Schedule:
Morning
Tue/Thu from 6:30 to 7:30 a.m.
Midday
Mon/Wed/Fri from Noon to 1 p.m.
Evening
Tue/Wed/Thu from 5:30 to 6:30 p.m.
Weekend
Saturday from 8 to 9:15 a.m.
Sunday from 8 to 11 a.m.